Step 1.) Open the My Computer(This PC or Drive Screen). Now, go to the directory where you have installed the Tencent Gaming Buddy in your PC. For example; I have installed it on the D drive. Open that drive and there should be a folder named "Temp". Open it -> TxGameDownload -> open the MobileGamePCShared folder. Or simply search in the drive with this keyword - MobileGamePCShared. Paste the file/folder that you want to import. For now, I am taking PUBG Mobile 0.9.0 version. Download the PUBG Mobile XAPK from APKPure. Rename the file type from .XAPK to ZIP. Extract the ZIP file using WinRar software. It will create a new folder with the same name(file). Open that folder and you will get the APK and in the Android folder, you will get the OBB file(i.e. Com.Tencent.IG).
Copy the APK and OBB file to the MobileGamePCShared folder.
Step 2.) Launch the emulator. Press PLAY Button. In the app, when it show tencent logo press exit button at the right side menu. Then Press Ctrl + F9 to show root menu in emulator.
Step 3.) Open browser and search es file explorer apk from apkpure. Download it and Install.
Step 4.) Move to Root Folder "/" and open -> data -> share1. In that folder there are our downloaded PUBG Mobile where you copy to MobileGamePCShared folder.
Install PUBG Mobile apk.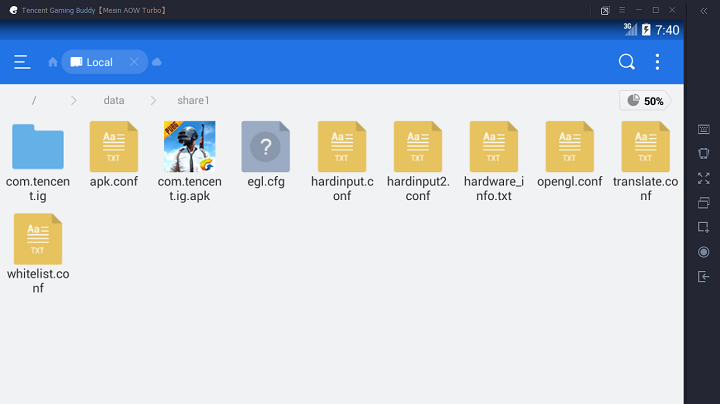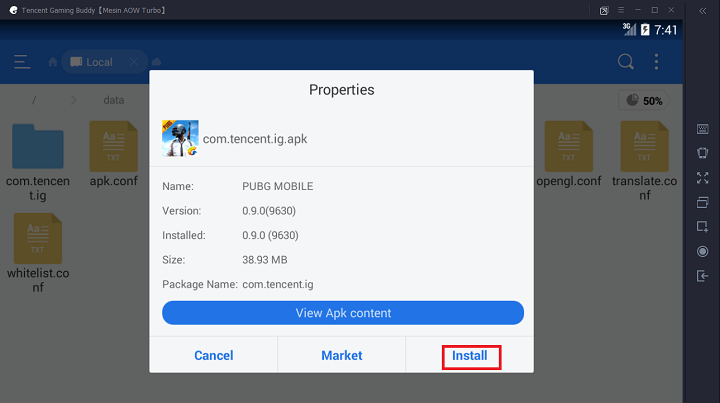 Steo 5.) Copy Folder com.tencent.ig (which contain obb file) to "/ -> storage -> emulated -> 0 -> Android -> obb"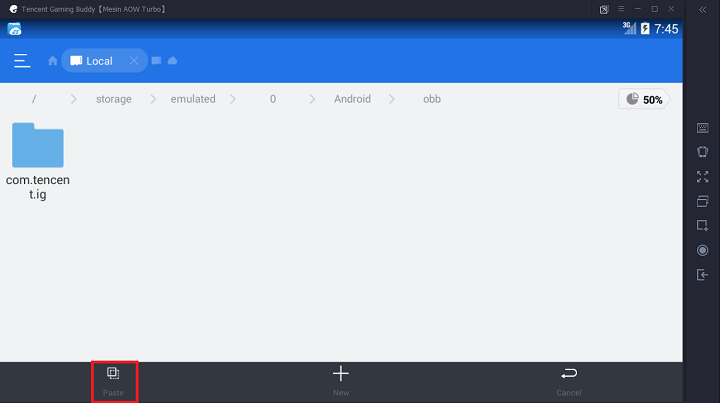 Step 6.) It's done, press Exit button on the right side menu panel and just start PUBG, Happy war...
Last edited: